Welcome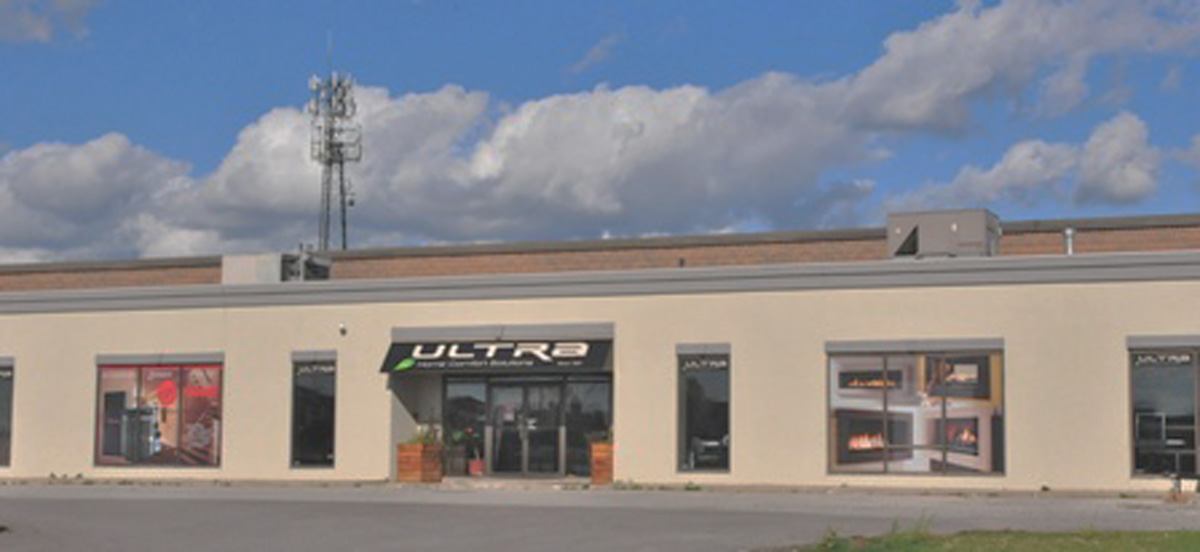 Welcome to ULTRA BUILT- IN SYSTEMS, a Family owned and run Canadian company who has been working closely with home owners, architects, home builders and contractors since 1987 in the sales, service, installation of innovative home built-in systems. We are residential specialists in HVAC (heating & airconditioning systems) , gas & electric fireplaces, tank & tankless water heaters, central vacuum systems, garage door and garage door openers and residential water softeners. We pride ourselves in carrying and providing our clientele with high quality and innovative products, as well as offering superior warranties with the utmost competitive prices available in the market today. Our staff of highly trained professionals and dedicated customer service will endeavor to answer all of your questions and help you find solutions that will satisfy your needs.
Ultra Built-in Systems' convenient Protection Plan provides you with affordable service and maintenance plans suitable to your needs.
Should you have a specific question, or simply would like to get a quote on certain products or a particular project please feel free to contact us. As always, it will be our pleasure to serve you!
What We Do
We, at Ultra Built-in Systems sell, service, install and strive to provide you with a full range of brand name home products from some of the most reputable manufacturers with superior warranties and the most competitive prices in the market today.
Ultra Built-in Systems is currently Home Depot's HVAC dealer in the Brampton Area. We pride ourselves in carrying TRANE products at Home Depot and you can take advantage of the many promotional offers that Home Depot provide throughout the year ie financial plans with no fee no interest for 12, 18, 36 mths; gift cards and so much more. Contact us for current promotional offers.
Ultra Built-in Systems endeavours to work closely with its customers in finding the right products to suit their needs. We pride ourselves in providing you with high quality products, competitive pricing, dedicated customer service and superior workmanship. When you call on us, we will ensure that your experience in dealing with us is one of mutual trust and comfort.
Who We Are
Eric Ashrafi and his spouse Evelyn Ashrafi built Ultra Built-in Systems in 1987 and later incorporated as Nimka Inc. in 1990. In its inception, Ultra Built-in Systems dealt primarily in the sales, service and installation of central vacuum systems then ventured further into a one-stop shopping catering only to high quality brand name products for all your home and business built-in systems needs – from central vacuums, parts and accessories to heating & air conditioning systems and accessories, gas & electric fireplaces, garage door & garage door openers, tank & tankless water heaters and residential water softeners. As the eldest son, Paul Ashrafi brings into this family owned and operated Canadian company his expertise in the business by spearheading the Sales/Marketing division of the company and working closely with the Home Depot stores in Brampton, in order to grow their presence in the HVAC industry. One thing remains the same is Ultra Built-in Systems' dedication in providing its customers with the utmost commitment to quality products combined with honest and reliable service which has proven to be a successful framework to ensuring the continued growth of the company.
Where We Are Headed
Ultra Built-in Systems have been serving the Greater Toronto Area specifically the Brampton Area where our headquarters is located with approximately 10,000 sq ft of warehouse including 4,000 sq ft showroom . With the wide range of products that we now carry, we are looking forward to venturing into adding more new and innovative products to offer you in the future. Change is in the horizon for the HVAC industry and you can rest assured that we will keep abreast with all the occuring change(s) in the industry. This is an exciting and challenging time for Ultra Built-in Systems to be a part of this great industry. We are growing as our family grows and adding fresh ideas into the company to continue our legacy.
At Ultra Built-in Systems we promise you … ULTRA the right choice!